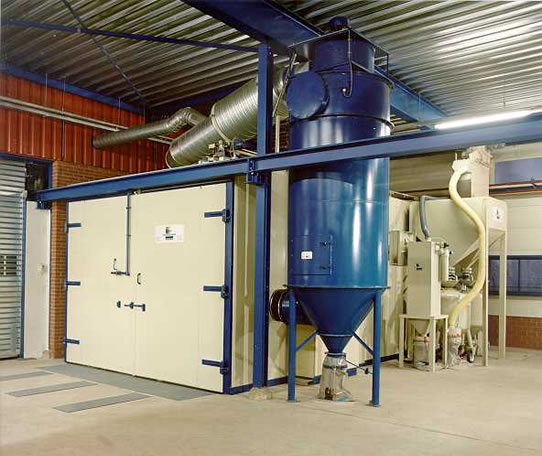 Description
This type of shotblasting machines are designed
according to the part dimensions.
With the automatic loading system, the need for
operators is minimized. Suspended Shotblasting
Machines, which are very popular in sheet metal,
casting, forging and many metal sectors, are manufactured
in desired sizes.
It is used on all kinds of steel, ductile iron, gray
cast iron, aluminum castings, large cast parts, cleaning
of foundry sand, scale, oxides and preparation
before painting.